About Me
Welcome to my passion!
I've always loved to dance. Now I love to help others learn and enjoy it!
My intro to calling
I began dancing contra in 1989 and quickly fell in love with it. I began participating in calling workshops soon after. I started "real world" calling with "The Hatchlings," a caller's incubation group, in 2008. Here's an early video of me calling "The Scout House Reel" by Ted Sanella that my web-designer, and in-so-many-other-ways supportive hubby put up on YouTube.

I haven't turned back, since.

My calling experience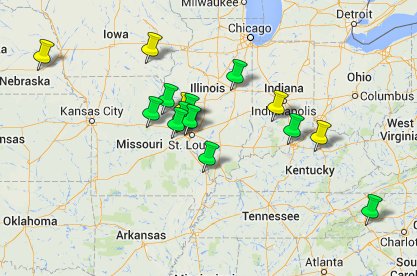 I started guest-calling at local "regular dances" and doing open calling at dance weekends in 2008. By the end of the year I was calling half evenings. I called my first full evening of dance in 2009, and by then was totally hooked.
After that, it was regional dances and "One Night Stand" dances, which are usually for special occasions, where many of the dancers are complete beginners, and Square dances.
In 2009 I began dancing English Country Dancing and calling that, a couple years later, as well.
In summary
I enjoy calling any time, any place. At "Flash Dances," in St. Louis, I've called at some most interesting places, including The Muny Opera, other spots in Forest Park, the Botanical Gardens, and at the Pere Marquette Lodge & Conference Center in Grafton, IL.

I'd love to travel more to call regional dances, and the intro nights of dance weekends! I plan to apply for Catapult in Atlanta — a "Showcase for up-and-coming callers and bands."
I hope to call for you sometime soon!



This website is hand-coded from scratch in NotePad++, by Karen's husband,
Dan Klarmann
The hosting and design expenses are sponsored by
MrTitanium.com